With its new face, Maximum Mobil APK is here to stay. With the Newly added Pazarama area, it allows customers to pay for fuel online, top up transportation cards, shop for groceries, and order food online safely and smoothly.
Purchases made online
Pazarama offers you hundreds of categories to choose from, making your life easier, wherever you are, anytime. With hundreds of brands to choose from, you can shop securely. Our product line is constantly expanding. We offer fast shipping, promotions, and coupons just for you!
A shopping excursion to the grocery store
Buying products from your local market or grocery store can be easy with just one touch. When you use Pazarama, you can choose your city, district, and neighborhood, and view the markets around you. You can also compare prices for the products you need. You can then decide when and how you would like your groceries delivered and finish your grocery shopping. MaxiPoints can be earned with every purchase and in-store campaigns are available.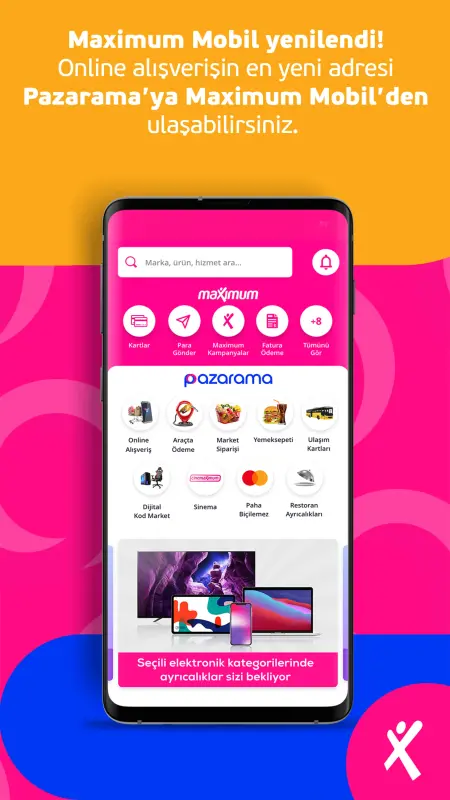 Ordering meals
You can order from your neighborhood's most preferred menus with one touch by matching your Yemeksepeti account, and you can take advantage of Pazarama's special menu offers. As well as using your MaxiPoints for payments, you can use your accumulated points for other purchases.
You can pay with your vehicle
In the Maximum contracted stations of Aytemiz, Lukoil, Opet, and Petrol Ofisi, fuel purchases can be made without getting out of your car.
Credit cards for transportation
With Pazarama, you can check your balance, top up your card instantly and add money to your card. Using the application, you can request top-up instructions and review your transactions.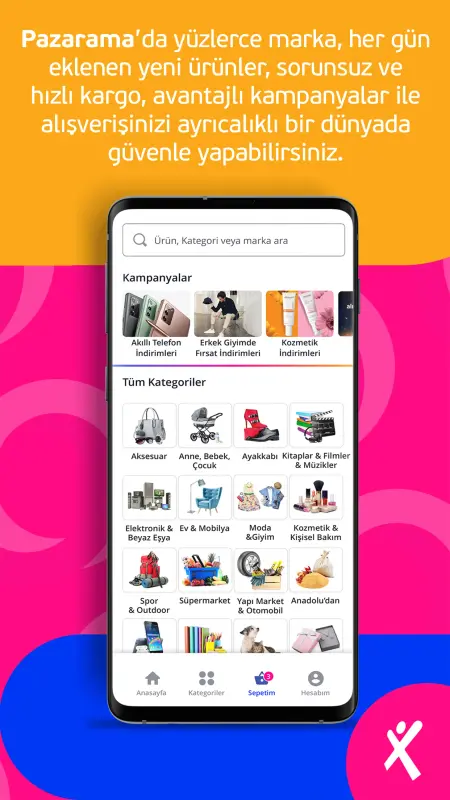 Cinema
The Cinema menu includes movies now playing in theaters and those coming out in the near future. You can reserve a seat in advance. Without waiting, you can choose your time and seat, watch the trailer, and purchase your movie tickets online.
Experiencing priceless moments
MasterCard and Maestro logo cardholders can access privileged experiences that have been prepared for them and experience them online.
Features of Maximum Mobil APK
Also, you can use all bank cards to pay for fuel, and food, top-up transport cards, and shop for groceries with Pazarama.
A prepaid card enables you to make e-commerce purchases without taking delivery, transfer your balance to the card, and load and withdraw money from ATMs with the QR code, regardless of whether you are a customer of the provider.
In the My Earnings menu, you can easily track the MaxiPuan, MaxiMil, advance miles, and PO and OPET MaxiPuan's that you have loaded on your cards within the Maximum.
Maximum Mobil allows you to access cash advances and installment cash advances even if you do not yet have the card.
Maximum Mobil only accepts mobile phone numbers for payment, and you cannot enter your credit card details.
With a single click, you can place an order from your Yemek Sepeti account, order your neighborhood's favorite menu, and enjoy special Pazarama menu options.