The Mini Text Quests platform offers unique mini-text quests. Adventure, excitement, and fun await you in TextQuest!
You can shape your own destiny with unlimited possibilities with TextQuest, the app that takes you into a world of fantasy and imagination. TextQuest APK - AI Chat RPG Game is an interactive world of adventure that offers 19 different text quests powered by artificial intelligence.
The options you make will shape the destiny of each character as you navigate ancient tombs and fend off alien invasions in TextQuest. You'll unlock new paths and uncover secrets as you progress through the story with each decision you make.
AI-powered quests make each game different, allowing you to play again and again without getting bored. The possibilities are endless when you are able to write your own stories.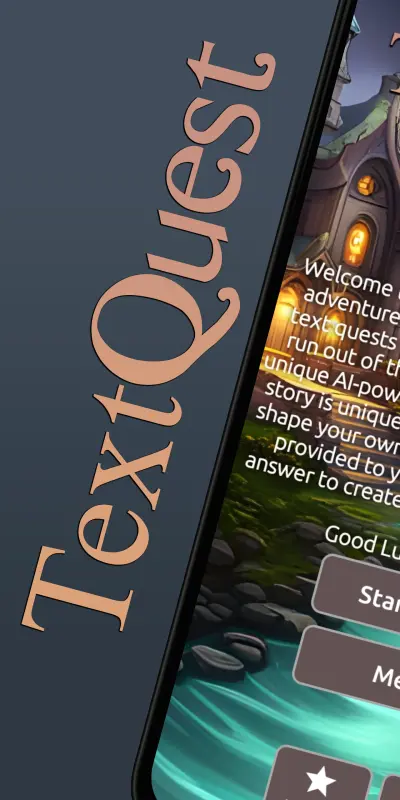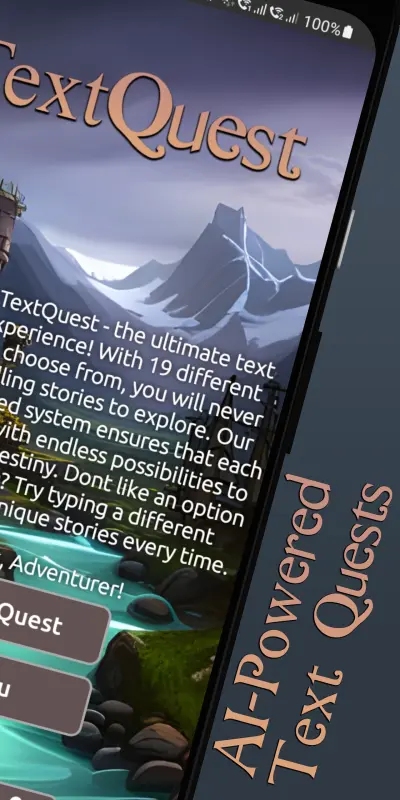 Rather than a maze-based quest, each TextQuest has multiple paragraphs of story per page. With vivid descriptions and engaging characters, you will be immersed in each quest.
Our quests include "Escape the Lost Island," which is about finding your way off a deserted island, and "The Haunted Mansion," which is about inheriting a creepy mansion haunted by vengeful ghosts. The Underwater Adventure lets you explore deep seas, or The Cyber Crime Syndicate lets you take on a dangerous cybercrime syndicate.
You can't go wrong with TextQuest if you're a fan of choose-your-own-adventure books or RPG games, or just have a good time reading. The 19 quests will keep you engaged for hours, and you'll never run out of stories to discover.
Is there anything holding you back? Now is the time to download TextQuest and begin your adventure!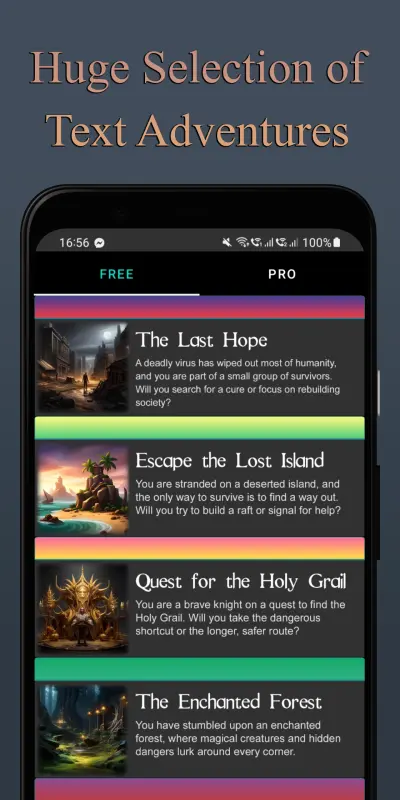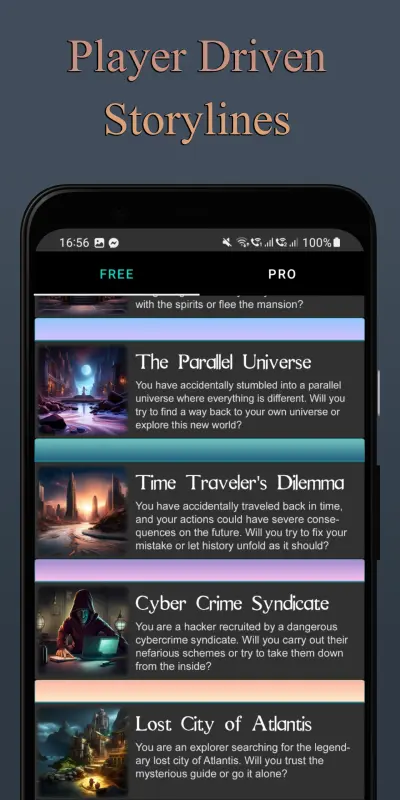 See More Similar apps