Get ready for intense battles and heroic encounters as you embark on the thrilling journey of Heroes Arise Beta APK! In this 5v5 free-to-play MOBA game, MOBA genres are combined with action genres. You can unlock all heroes and skins for free by participating in the second beta test between June 1st and June 30th. Become a hero on the epic battlefield by engaging in intense PvP battles with friends!
Story
In Heroes Arise, heroes from all backgrounds clash in epic battles, surrounded by a world of valor and legend. Each hero has unique skills and abilities, so you can choose the one you want as a hero. Take on a group of friends or play against real Indonesian players in thrilling 5v5 battles. In the ultimate battleground, only the most skillful and strategic heroes can forge their legends.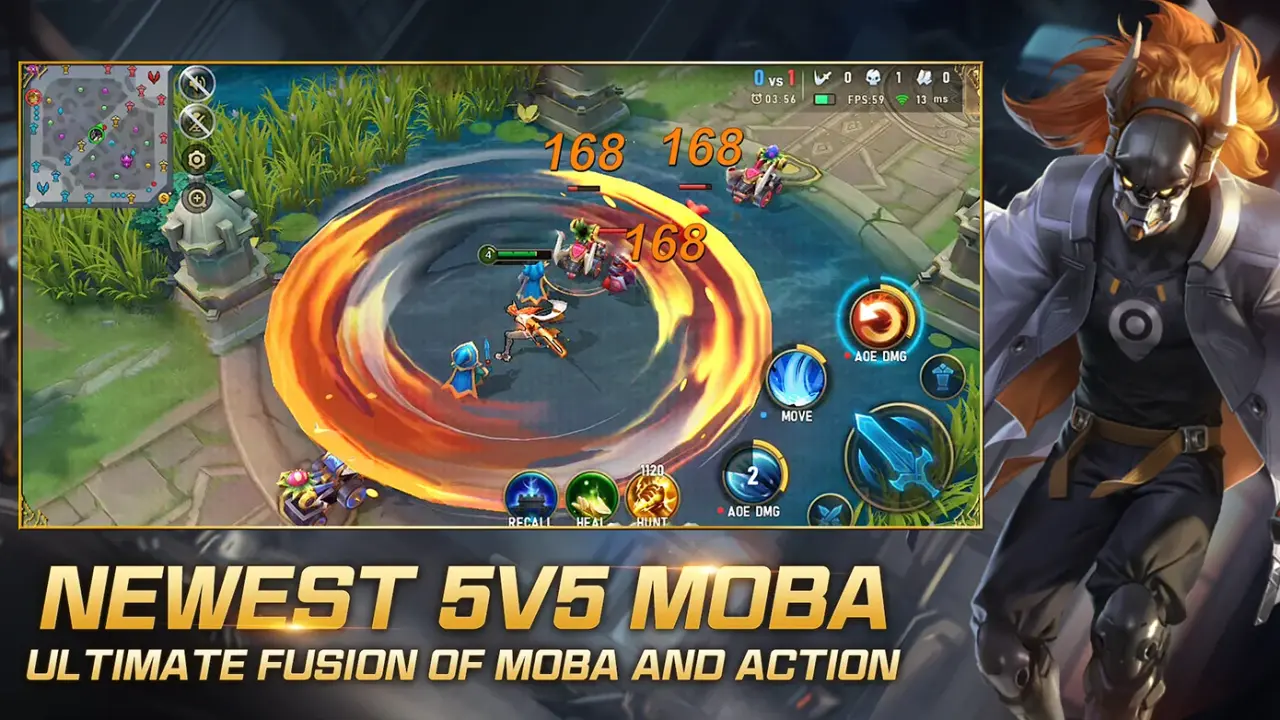 Gameplay
Hero Arise combines MOBA gameplay with action elements, creating an action-packed and fast-paced gaming experience. Work together with your team to capture objectives, engage in intense team fights, and secure victory. There is a 15-second matchmaking time limit in the game, ensuring smooth and fast gameplay. Players can jump in and play whenever they want, wherever they are. Each match lasts about 10 minutes. This game adds endless possibilities for strategic decision-making and exciting gameplay with its wide selection of heroes and their amazing abilities.
Features of Heroes Arise Beta APK
Fight anywhere, anytime
Every mobile device can be used to become a hero since it is compatible with all phones and tablets. Whether you're at home or on the go, you can join a game anytime, anywhere with friends.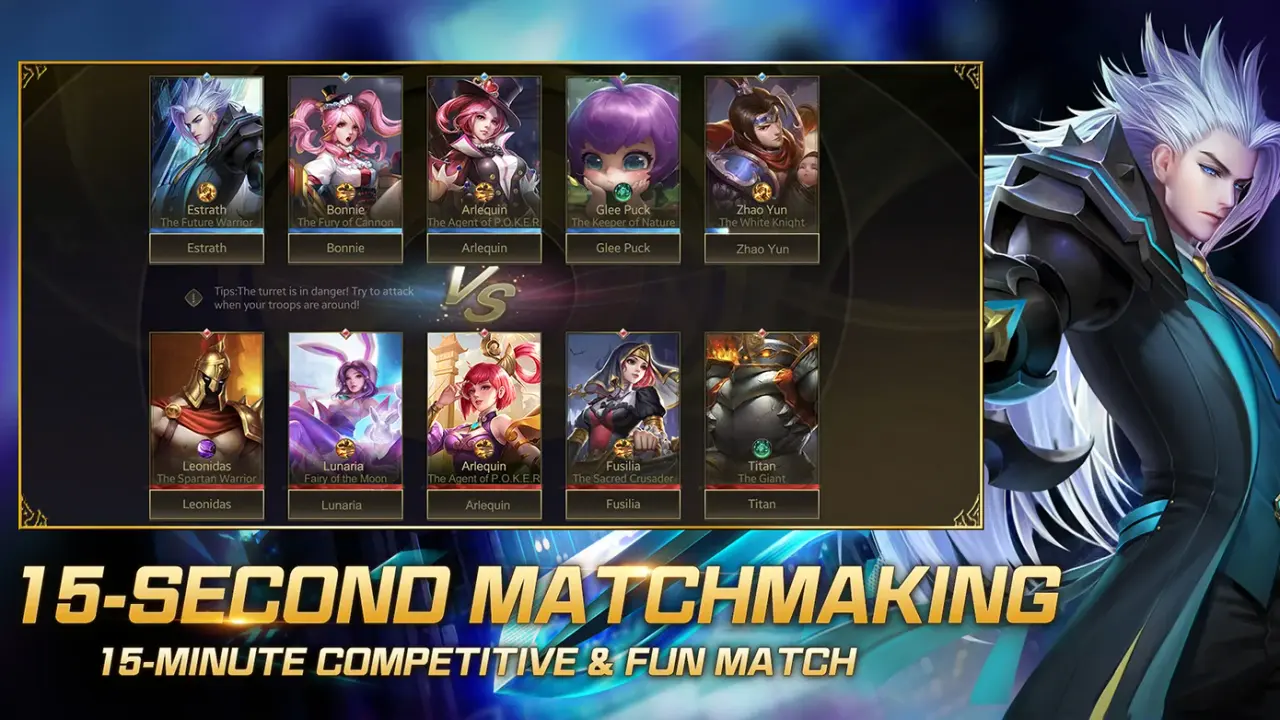 5v5 MOBA and action fusion
It features classic MOBA gameplay combined with 5v5 real-time and strategy PvP. A new action hero design is included in the game, giving MOBA enthusiasts a refreshed gaming experience. Experience a new revolution in MOBA games with fully upgraded hero ability effects. Whatever your MOBA preferences, Heroes Arise has something for you.
Graphics & Resolution of Next-Generation Gaming Systems
Take advantage of cutting-edge technologies with Heroes Arise for stunning graphics and smooth gameplay. Higher resolutions, enhanced game interfaces, and captivating background music create an immersive gaming environment.
A smooth and lag-free gaming experience
Aside from providing lag-free gaming, Heroes Arise Beta APK is native to the Indonesian language, allowing you to concentrate on your battles. Navigate the battlefield and unlock the full potential of your hero with smooth gameplay.
These advantages include:
Great gaming balance & faster matchmaking
Its 15-second matchmaking enables you to begin playing quickly and minimizes waiting times. Take part in thrilling team fights and fast-paced 10-minute matches. It is easy for players to start playing due to the three active abilities of all heroes. An enjoyable gaming experience is provided by the game's balanced hero lineup.
Skins & Heroes you won't find anywhere else
There are many amazing heroes in Heroes Arise, each with their own special abilities and skills. Feature your unique style on the battlefield by customizing your hero with a range of well-designed exclusive skins.
FAQs:
Que. How can I participate in the Heroes Arise Beta test?
Ans. Simply download the game and join the second beta test from June 1st to June 30th. Unlock all heroes and skins for free during this period and experience the game to its fullest.
Que. Can I play Heroes Arise with my friends?
Ans. Absolutely! Heroes Arise encourages team play. You can team up with your friends and engage in 5v5 battles against other real players, strategizing and coordinating to achieve victory.
Que. What rewards can I win from in-game events?
Ans. Participate in exciting in-game events during the beta test and stand a chance to win exclusive rewards. These rewards may include special skins, in-game currency, or other valuable items to enhance your gaming experience.
Conclusion
Get ready for an exciting journey as a hero with Heroes Arise Beta APK. Experience the fusion of MOBA and action genres as you compete in five-v-five battles, unlock all heroes and skins for free, and control all heroes. Heroes Arise offers both casual and hardcore MOBA players the best possible gaming experience with its small size, lag-free gameplay, stunning graphics, and fast matchmaking. Become a hero on the ultimate battlefield by taking part in the second beta test today!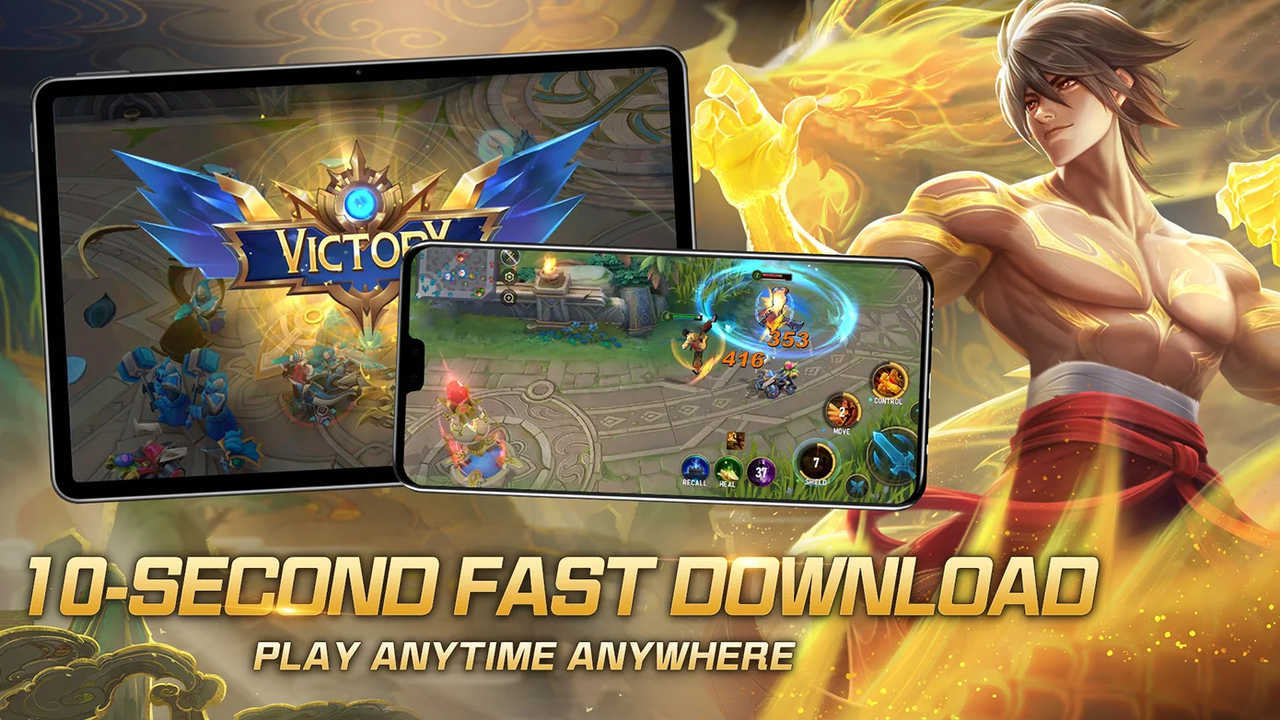 See More Similar apps